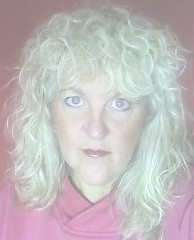 Facilitator & Practitioner "Dee"
Dee is a multi-faceted Global Visionary with many talents including Events Coordinator, Medical Intuitive, Masseuse offering a variety of services and products that is ever evolving as clients desire.
As an Artist and a Designer, Dee has explored many avenues of creativity. She has designed spiritual gift products, jewelry, mannequin art and interior design items. Dee is also a special events coordinator and loves creating window displays, staging for events or sacred space for any kind of private party or spiritual gathering that needs special attention to details.
A Design graduate, her creative talents also include web and graphic design plus branding for flyers and business cards.
Set and Interior Design options include window display, home staging plus interior design and decor for restaurants, homes, suite rentals and events.
Considered a design muse, she will brainstorm with you and come up with many ideas to get you inspired. If you wish to have her help implement them as well, she is a master at choosing the right options and getting things done with virtually any budget.
She has taught Design for the Vancouver School Board, Intuitive Massage for Rhodes College.
All personal workshops and events are also offered both locally and internationally.
Private Sessions are available locally, long distance and may also be offered privately when traveling.